We give the best Services
Educational institutions are bustling environments that receive a high footfall every single day. Germs, illnesses, and infections are easily spread within the premises; therefore, it is essential to maintain first-class hygiene to protect staff, pupils, and visitors. Sahara Cleaning Services is here to help with our reputable school cleaning service. We will devise a cleaning schedule that fits around your institution's requirements – whether it be after-school hours or within the school holidays without ever interrupting your academic calendar.
What can you expect from Sahara Cleaning Services?
Understanding client priorities
Review health and safety systems assessments
All staff fully DBS-checked
Regular management meetings
All directly employed staff
Individually assigned staff to each site
From cleaning schools, colleges, and universities in the regions of Wolverhampton, Warwickshire, Birmingham, and Manchester, we offer a flexible and reliable service in line with your specific requirements.
Within our school cleaning service, we can carry out a wide range of duties, including the following:
Vacuuming, sweeping and mopping floors
Emptying and disinfecting bins
Disinfecting surfaces, desks and seating
Toilet and kitchen cleaning
Restocking janitorial supplies
Reporting potential hazards to the caretaker or supervisor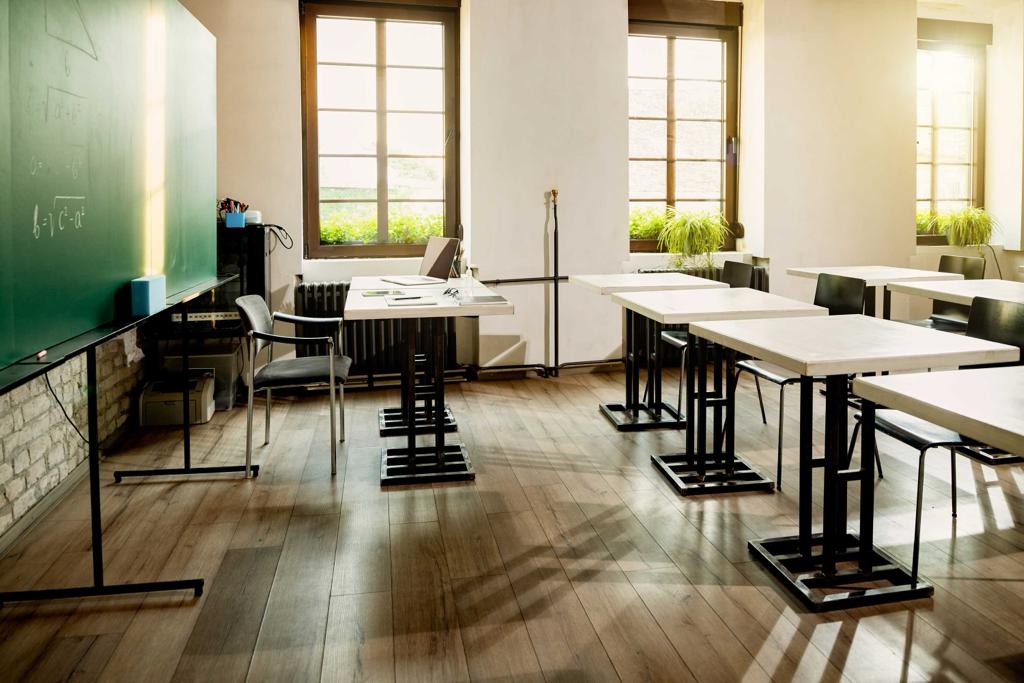 If you're keen to find out more about what our school cleaning service entails, please don't hesitate to get in touch with us today. Upon enquiring, we can provide a free quotation based on your specific needs. From providing a deep clean in the holidays to a daily classroom clean, you can have the peace of mind that our expert team will deliver a first-class service.