Warehouse and Factory Premises
We give the best Services
Keeping your warehouse safe, tidy, and hygienic during your business' working hours can be a challenge. However, regular professional warehouse cleaning is a necessity to maintain the health and well-being of your staff, as well as the quality of your products. Inadequate sanitation of your premises could put you at risk of failing a health and safety inspection, due to the risk of product contamination and potentially putting your consumers in danger.
Although warehouses typically operate on a 24-hour basis to maintain the supply chain of the business; Sahara Cleaning Services can carry out the decontamination and cleanliness of your warehouse during quieter periods of operation. We understand that your warehouse operations are required to continue ticking over like clockwork, therefore, we strive to achieve quick turnaround times for minimal disruption.
Our expert team will carry out a comprehensive risk assessment to ensure that each task we carry out is in strict keeping with health and safety regulations. Our team is also qualified to dispose of used materials and store materials correctly, to prevent the cross-contamination of bacteria within your premises.
Our warehouse and factory premises cleaning service includes:
De-greasing of flooring and machinery
Deep cleaning of machinery
Quality cleaning of internal and external structues
Washroom and staff room maintenance
Cleaning of cafeterias and kitchens
Air filtration and circulation cleaning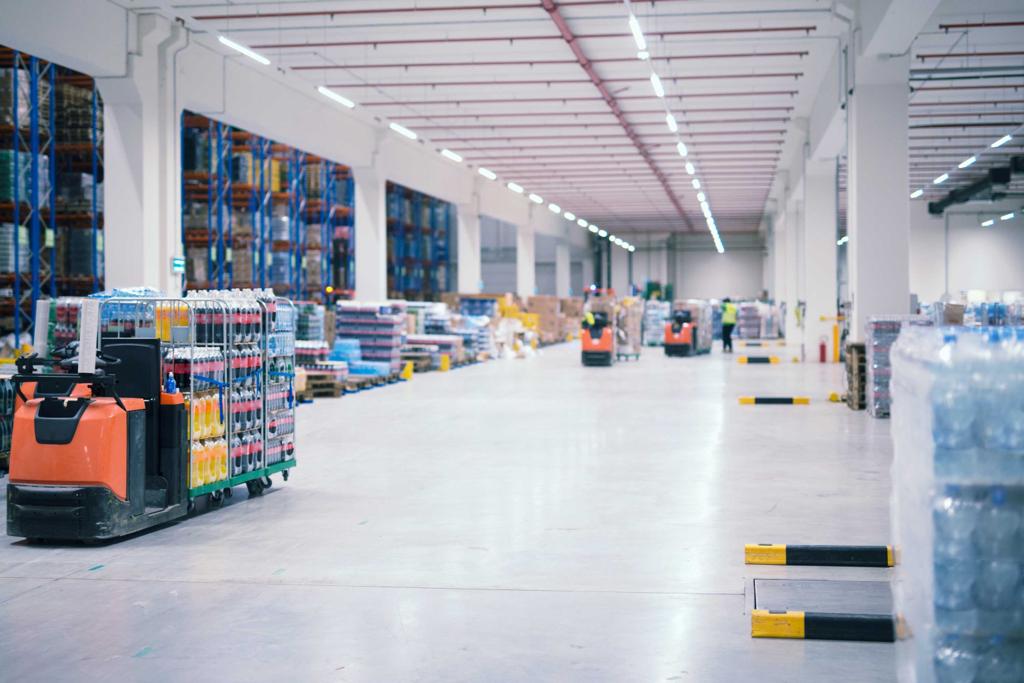 We operate on a nationwide basis and specifically lend our warehouse cleaning services to clients in the West Midlands region, including Wolverhampton, Birmingham, and Warwickshire, as well as Northern regions of the UK such as Manchester and Liverpool.
Sahara Cleaning Services is a specialist warehouse cleaning company you can rely on. We pride ourselves on delivering excellence thanks to our state-of-the-art cleaning equipment and expertly trained staff. Please contact us today to discuss your requirements with our friendly team.