We give the best Services
Medical centres require expert cleaning to maintain the health and safety of staff, patients and guests. Sahara Cleaning Services understands the importance of providing a reliable and thorough service in accordance with intense cleaning industry standards. We can, therefore, assist you in implementing the best possible procedures to eliminate germs and reduce the risk of infections within your institution. We offer our specialist cleaning services to medical facilities across the Wolverhampton, Birmingham, Warwickshire and Manchester regions.
What can you expect from Sahara Cleaning Services?
Understanding client priorities
Review health and safety systems assessments
All staff fully DBS-checked
Regular management meetings
All directly employed staff
Individually assigned staff to each site
We have extensive experience in cleaning a variety of healthcare establishments including GP surgeries, dental surgeries, hospitals, clinics, veterinary surgeries and rehabilitation units. 
Our staff are professionally trained in COSHH to avoid cross-contamination; with methods including the use of disposable mopheads and cloths to prevent germs from spreading between institutions and of course, between each room within your premises.
Upon arriving at your premises, we will carry out a comprehensive risk assessment to ensure that each task we carry out is in-line with health and safety regulations. Our team are also qualified to dispose of used materials and store materials correctly.
Our company strives to stay updated with the latest advancements and technologies within healthcare cleaning and deliver the best possible service to our clients.
What is included in our medical centre cleaning service?
Regular general cleaning of medical premises
Deep-clean of kitchens and toilets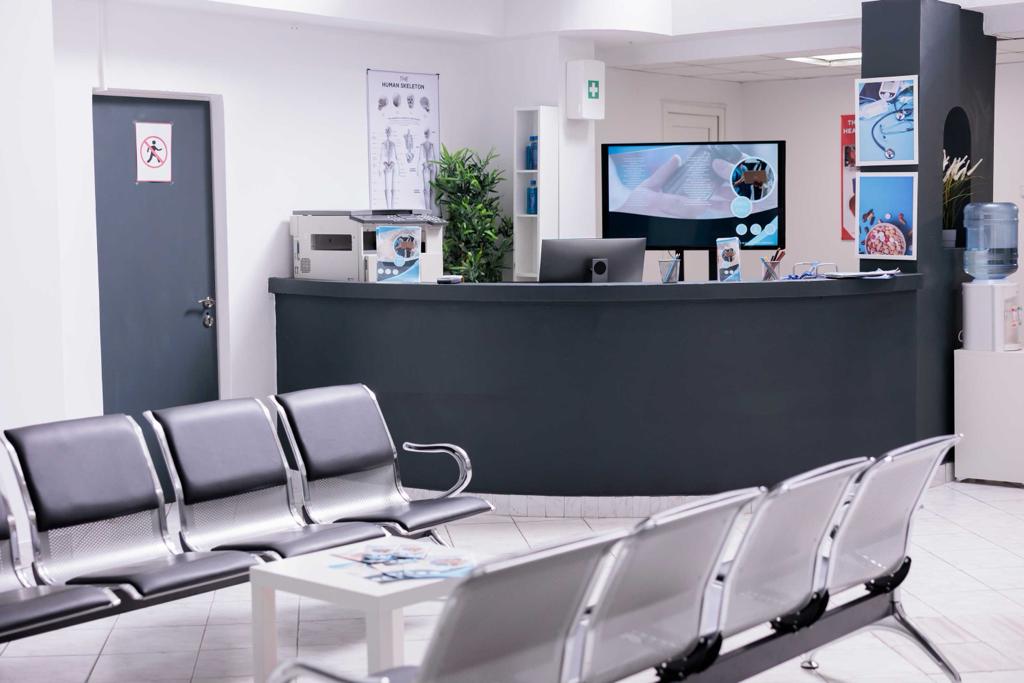 At Sahara Cleaning Services, our mission is to ensure that your medical facility meets the health and safety regulations required to keep your staff and patients in the best possible health. If you require any further information on our service, please get in touch with our team today.
For each individual client, we design individual bespoke cleaning plans according to their requirements.